Her Pet Peeves is an action video game for Apple iPhone, is now available in the iTunes store for $1.99. The game is developed by Karizmac and published by Stone Creek. The game lets teen girls pop bubbles that represent the things that annoy and frustrate them the most. The goal is to burst what's bugging you, before time runs out. Cartoon-style animals are in the bubbles, bouncing around the screen, and they represent stereotypical individuals and the annoying things they do and say.
Her Pet Peeves game features:
There are nine different animal challenges, with two Bonus animal challenges.
Each animal challenge has six levels of difficulty.
Each animal challenge has a unique random bonus "annoyance" item
My Peeve: girls can import their personal peeves into the game.
As teens play the game, they progress through multiple animal challenges. In order to make it to the next l challenge, the player must complete all six difficulty levels. Players will have the option to go back and revisit previous stages as many times as they like either for fun, or to beat their score.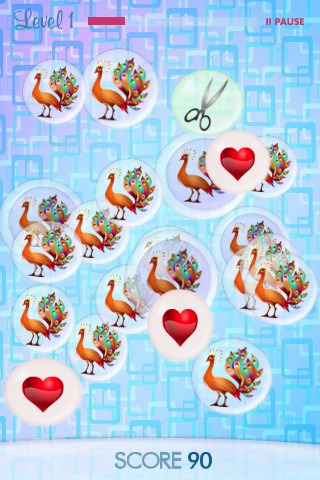 For more
information
, please visit: http://www.karizmac.com